Early Life & Career
Jhene Aiko was born Jhene Aiko Efuru Chilombo on 16 March 1988, in Los Angeles, California, USA. She was raised in a middle class family with four siblings. Her pediatrician father Dr. Karamo Chilombo is of Afro-American and German descent. Her mother Christina Yamamoto is of half-Japanese and Spanish descent.
She has two sisters, namely Jamila Akiko Mila Chilombo and Miyoko Chilombo. She also had two brothers, Miyagi Hasani Ayo Chilombo (deceased) and Jahi Chilombo.
Her childhood memories of the horrific 1992 LA Riots, which began in support of the police brutality victim Rodney King in California, are still fresh in her mind. The violence left more than 50 people dead and 2000 injured.
Her elder sisters Jamila and Miyoko were already established singers in the R&B musical group 'Gyrl.' This helped her to showcase her singing skills to producer Chris Stokes at the age of five.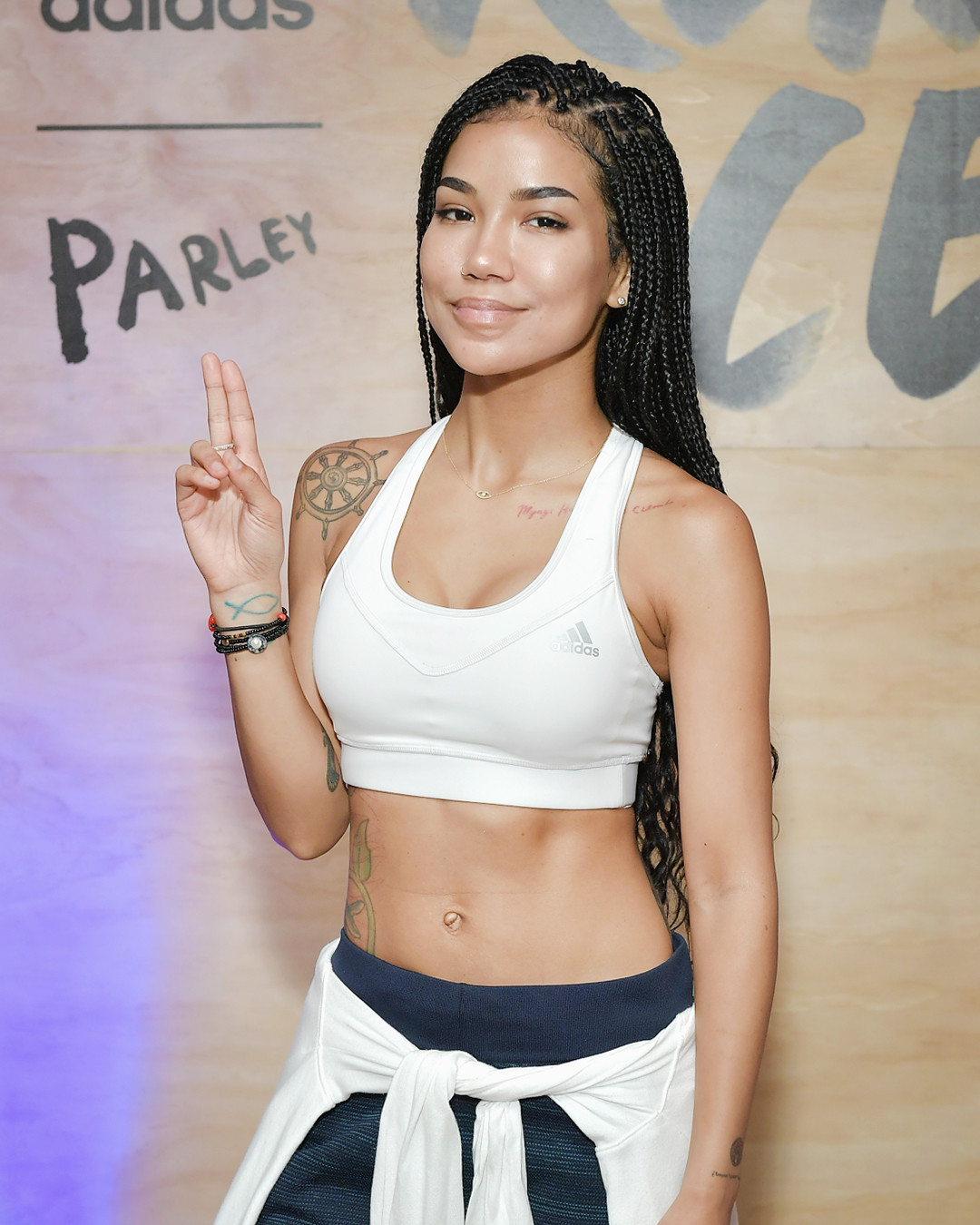 Jhene started writing rap lyrics at the age of seven. Apart from music, she also had a passion for writing in her school days.
When she was just eight years old, Jhene Aiko kindled a minor controversy in school by explaining to her classmates the meaning behind the lyrics of Lil' Kim's raunchy album 'Hardcore.'
Her parents divorced when she was young. She then stayed with her mother and siblings. She also has three half-siblings from her father's side. Her half-siblings are Dio Chilombo, Kareena Chilombo, and Marcia Chilombo. Because of her mixed ethnicity, she was teased by her fellow classmates and preferred to be homeschooled.
Jhene Aiko is an American R&B singer and songwriter. She is famous for her mix tape 'Sailing Soul(s),' which released on her website in 2011.
She started her musical career in her early teens as a vocalist for the R&B group B2K. She was introduced as the 'cousin' of B2K rapper Lil' Fizz, which was a false promotional tactic to attract audience. Her musical hits include 'Sail Out,' 'The Worst,' 'Uh Huh,' and 'Why I Love You.'
In 2002, she debuted as a playback singer for the soundtrack of the film 'The Master of Disguise' by contributing vocals to the song 'Cherry Pie.' She also appeared in her former boyfriend O'Ryan's debut video 'Take It Slow.' She predominantly works with genres, such as R&B, Hip-Hop, and Rap. Her single '3:16 AM,' which she released under the popular publishing house A&R, increased her popularity; the song was made available for digital download on iTunes.
She achieved international recognition when she joined Canadian rapper Drake to contribute to his album 'Nothing Was the Same.'
In May 2014, her single 'The Worst' reached the No.1 spot in 'US Billboard R&B /Hip-Hop-Airplay' category and peaked at the 11th position in 'Hot R&B /Hip-Hop' songs. In 2015, she was nominated for 'Grammy Awards' in three categories.
Short Bio
AGE:
32 years old (in 2020)
DATE OF BIRTH:
16 March 1988
BIRTHPLACE:
Los Angeles, California, USA.
Personal Life
Jhene Aiko had an affair with B2K singer and Omarion's brother O'Ryan from 2005 to 2008. They had a daughter named Namiko Love in November 2008. Namiko was raised single-handedly by Jhene. She discontinued her musical career for a short while in order to take care of her daughter, and resumed her career in 2011.
As a young single parent, her life was not easy, but she worked very hard to make both ends meet. In addition to being a successful musician, she is also a competent mother who takes care of her daughter with considerable parenting skills.
Later on, she had an affair with producer Dot Da Genius and got married to him in secret in 2015. They confirmed their marriage in March 2016. In August 2016, she filed for a divorce.
She was awfully distressed when her brother Miyagi died from brain tumor at the age of 26 in July 2012. She dedicated to him the song 'For My Brother' before his death.
She is a vegetarian and an ardent animal lover. She supported PETA's (People for the Ethical Treatment of Animals) anti-fur campaign 'Drop the Fur' by posing nude in December 2016. She stated that she would go nude rather than wearing fur which comes by killing animals.
Height, weight & Physical Appearance
HEIGHT:
5 Feet 6 Inches (1.60 m)
BODY MEASUREMENTS:
Not Known
Family & Relatives
Father:
Dr. Karamo Chilombo
n
Sister(s):
Jamila Akiko Mila Chilombo and Miyoko Chilombo
Jhene Aiko Images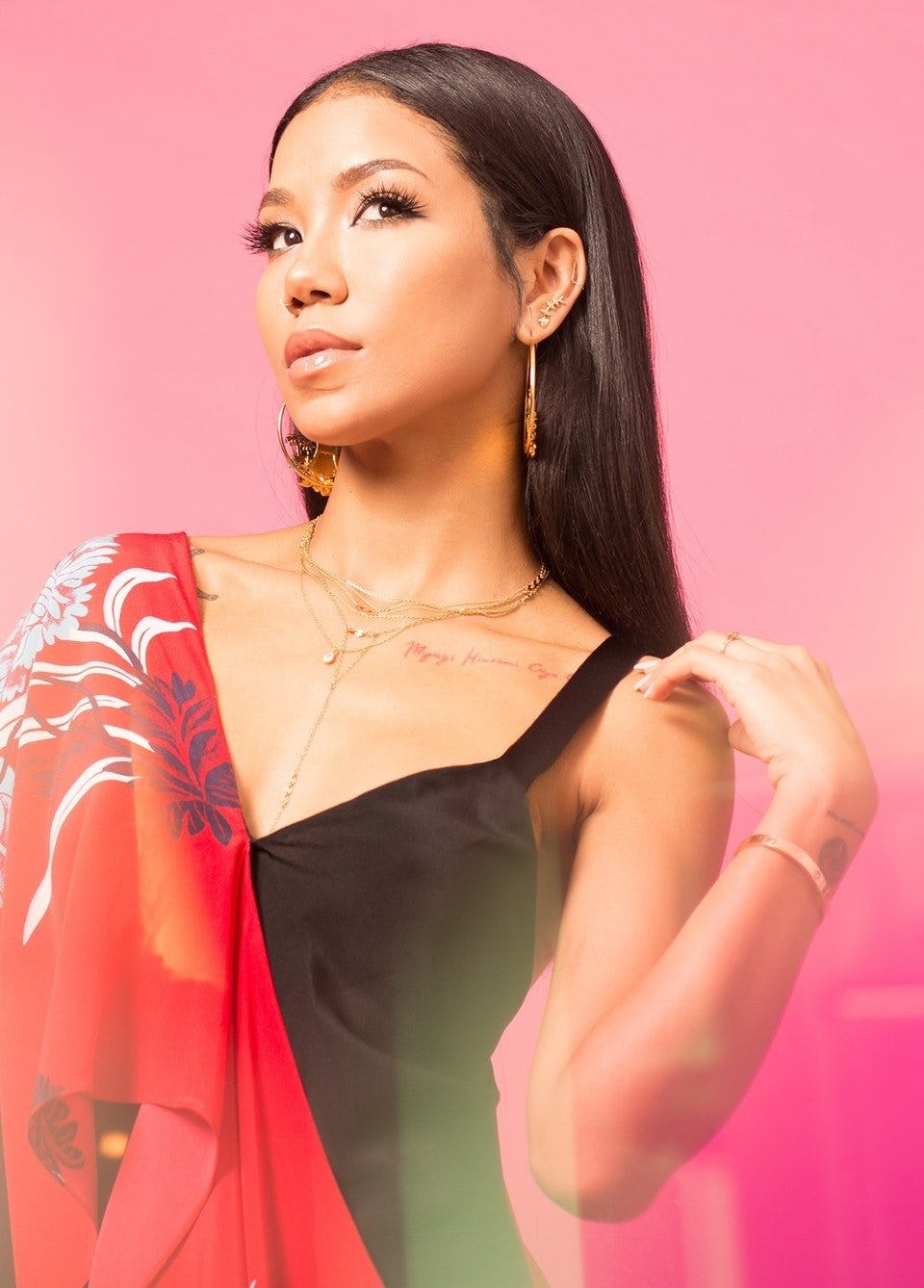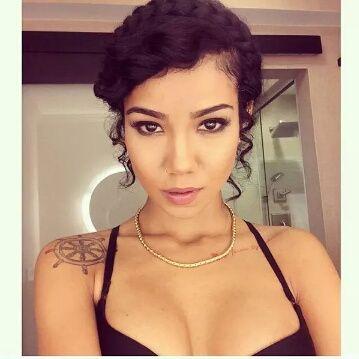 Next Birthday: