Super Dancer 4: WOW! Neelam speaks out about her on-screen pairing with Govinda !
The promos of the Neelam-Govinda special episode of 'Super Dancer' is scheduled for Saturday have made several people sit up and excitedly wait for its telecast. Neelam recently revealed "Govinda and I met after a very long time. We did many films together but I really didn't know that we were so popular as a jodi. We haven't kept in touch per se, but sometimes bumped into each other at a party or two. We don't have common friends, we have no commonalities. It was great meeting him after so many years."
Neelam says she was not too sure whether she should go to the show when the call came. "The times of COVID are extremely risky. Initially, I told the channel that I wasn't sure whether I would come or not. But my husband (Samir Soni) goaded me on. He told me that 'Super Dancer' is a very popular show and I should go just for fun."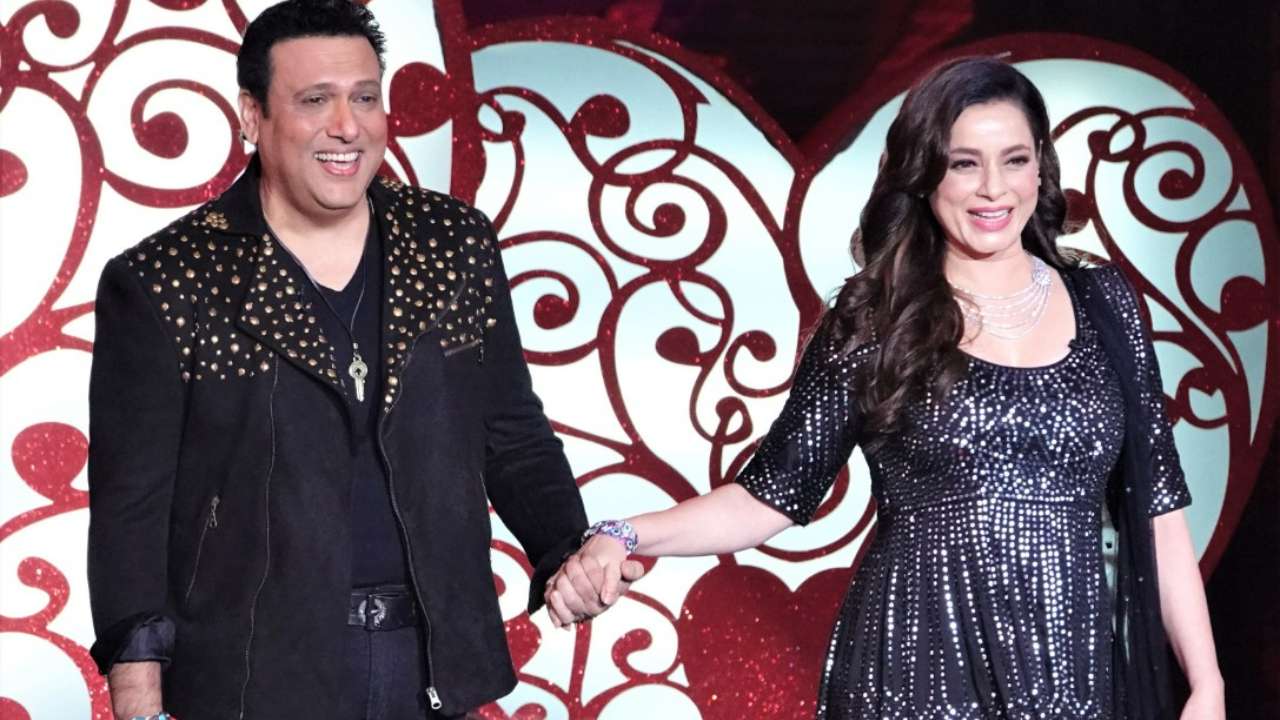 Did Neelam know that Govinda was coming? "No, I did not. I eventually said 'yes' to them and only after that, I learnt that Govinda had also been invited. Post that, I knew that it would be amazing."
What was the first reaction when Neelam and Govinda met on the sets of 'Super Dancer'? "There was no reaction. He came when I was in the middle of rehearsals. When you shoot for such shows, you just go there, exchange pleasantries and start shooting. But I must tell you that dancing to 'Aapke Aa Jaane Se' from 'Khudgarz' was phenomenal."
Aren't the dances on 'Super Dancer' which the kids do, dangerous- all those acrobatics which involve somersaulting, flying and what not? Neelam replied, "I am sure they go through several rigorous rehearsals and they know what they're doing. They are in safe hands," and added, "The young talent we have in dancing in our country is to be seen to be believed. Some of them were 5-years-old, some were 8-years-old, there were tears in my eyes when I saw their performances and trust me, I am not saying this because I went to the show. "
"I know it only now that Govinda and I were so popular as a pair on-screen. The response to the news of our presence on 'Super Dancer' has been overwhelming on social media. You couldn't gauge reactions so vividly in our hey days when there was no social media. I am very excited and I hope the people enjoy our episode," Neelam concluded.
Credits: TOI
Stay tuned to FabbyNews for the Latest News on Entertainment, Biography, Movies, Web-Series and Trending Topics.